Five teams traveled more than 25,000 miles in the 2019 regular season, enough to circle the earth (49ers, Seahawks, Chargers, Rams, Raiders)
The Jets, Giants, Bills, Redskins, and Patriots had the most favorable travel schedules, with less than 10,000 miles traveled last season.
The NFL schedule is a strange beast, and it's never truly fair for every team. Traveling across time zones, short weeks, playing on Sunday and then again on Thursday, facing a team coming off of a BYE week, among countless other reasons teams might have a disadvantage for a given game. The NFL even produced a phenomenal article about just how much work goes into trying to make the NFL schedule as reasonable as possible.
One of the most common logistical problems some teams have to deal with is travel time, and some teams clearly have it worse than others. We found numbers that surprised us when reviewing the 2019-20 NFL season showing that there are some incredible discrepancies between teams.
Of all 32 teams, 5 traveled enough miles during the most recent season to circle the entire earth, or more than 24,900 miles (the circumference of our planet). Mileage rounded to the closest 100th mile based on estimated travel distances.
The Five NFL Teams That Traveled Enough in 2019 to Circle the Earth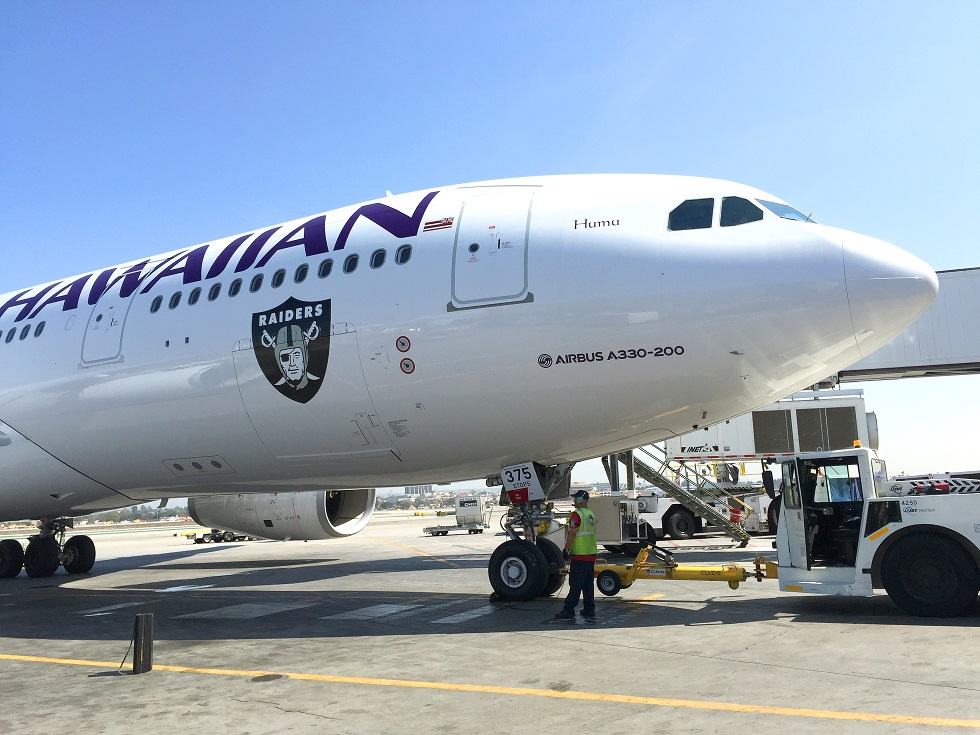 5) San Francisco 49ers – 25,500 miles traveled
4) Seattle Seahawks – 27,400 miles traveled
3) Los Angeles Chargers – 28,300 miles traveled
2) Los Angeles Rams – 29,900 miles traveled
1) Oakland Raiders – 32,000 miles traveled
Both The Rams and The Raiders traveled to London (along with some other teams who didn't make the list of Earth Circlers), which explains the insane distance both teams traveled this year. It's also worth nothing that the five teams that traveled the most all belong in Western conferences. Given the closer proximity of east coast teams, most teams in the Eastern conference spend less time traveling cross-country.
The Five NFL Teams that Traveled the Least in 2019
Mileage rounded to the closest 100th mile based on estimated travel distances.
5) New England Patriots – 9,900 miles traveled
4) Washington Redskins – 9,400 miles traveled
3) Buffalo Bills – 8,700 miles traveled
2) New York Giants – 8,100 miles traveled
1) New York Jets – 6,700 miles traveled
Of course the interesting comparison here is that there isn't a big difference between playoff teams and non-playoff teams among the most/least traveled. In fact, The San Francisco 49ers, who traveled the fifth most of any team in the league, will be playing in the Super Bowl in two weeks.
That being said, Fancred Sports wrote an interesting piece about the toll of travel on NFL teams, finding that time zones and travel do play into NFL team performance. That being said, it wasn't shockingly significant, more like a small advantage. But given how many close games we've seen this season, it might be enough to make all the difference.