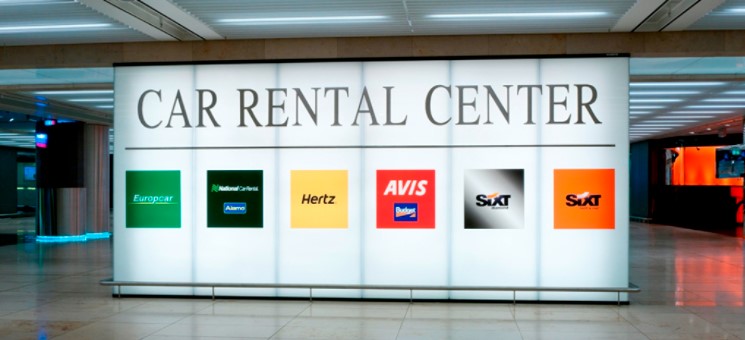 In the past, renting a car could be a hassle. But now with improved logistics, helpful apps and a bit of data, renting a car has never been easier. But one question comes up at the airport car rental kiosk each and every time, and it's leaving some people stumped: "would you like to buy additional rental car insurance coverage?" The answer to this question will vary, depending on your situation but generally your normal car insurance and/or a credit card with travel benefits will be enough car insurance coverage for your travel rental. But there are some details and exceptions that must be considered. Read on for those.
Does my current car insurance cover my rental?
The average price of of car insurance is about $82 per month in the US, so one would hope that your normal, required car insurance would cover your rental. You're in luck because in most cases, if you use a major car insurance provider such as Geico, All State or State Farm, your normal insurance will cover damage on a rental car.  See your plan for details as rates may differ for non-owned vehicles not on your plan such as a rental or a friend's car.
Does my credit card cover car insurance?
Rental car insurance is a common perk on most travel credit cards. If you use an airline card or a major bank travel-themed card you're probably covered. We can't possibly keep current a list of credit cards that have these rewards as their policies change often! But log in to your travel credit card account and view your benefits on your particular card. Even Googling this may be a confusing morass of misinformation here so we recommend either contacting your credit card company (ugh, right?) or just pecking around your account online to find your benefits package.
Once you've confirmed that your credit card has a rental car insurance policy make sure you use that card to pay for your rental and decline the plan offered by the rental agency (such as Enterprise or Rent-a-Car). These plans are almost always not needed unless you're somehow in-between car insurance plans, not a driver usually (so not insured and maybe shouldn't be driving) or other notable exceptions.
Possible car rental insurance exclusions
Here are some other reasons you may need that agency car insurance add-on, even if you have car insurance and a travel credit card:
Trucks and other oversized vehicles (Hummers, XLs etc) are sometimes excluded
Luxury vehicles (BMWs, Acuras, Audis etc)
Electric vehicles (Teslas, F150 Lightnings)
Turo (Other "Airbnb for cars" apps)
We're not saying your car insurance has any of the above exceptions for car rental insurance but you should definitely check your policy if you're renting an electric, luxury truck on Turo. Your millage may vary on this, if you will.
Who actually needs to buy rental car insurance?
We've noted some of the exceptions above but we want to reiterate that most people renting a sedan at the airport car rental kiosk will be covered by their normal car insurance plan. Credit cards that include rental insurance are a great secondary protection as well. But if you're renting something more flashy like a Tesla or oversized Hummer, you might want to call your car insurance company and/or credit card issuer for a decision there. Drive safely and remember to drive on the correct side of the road as you cross those borders.