One of the most beautiful cities in the United States, Durango, Colorado is in the southwest corner of Colorado, about a five hour drive from Denver, or a 45 minute flight. Sitting 6,000 feet above sea level, the city might take a day of adjustment for those of us coming from lower elevations.
And while many people might choose to stay in Denver when visiting Colorado, they're missing out on a gem in the Southwest. The city offers the adventure traveler some of the most exciting experiences, from rafting in the summer to skiing in the winter, and hiking, mountain biking, train rides and plenty of other fun options anytime of year.
So for those of you traveling to Durango, or researching the best times to visit, here are some of our favorite things to do there.
Check exclusive deals that can get you a complete package on flights, hotels, and rental cars here:
Click for Durango Travel Deals
The Durango-Silverton Train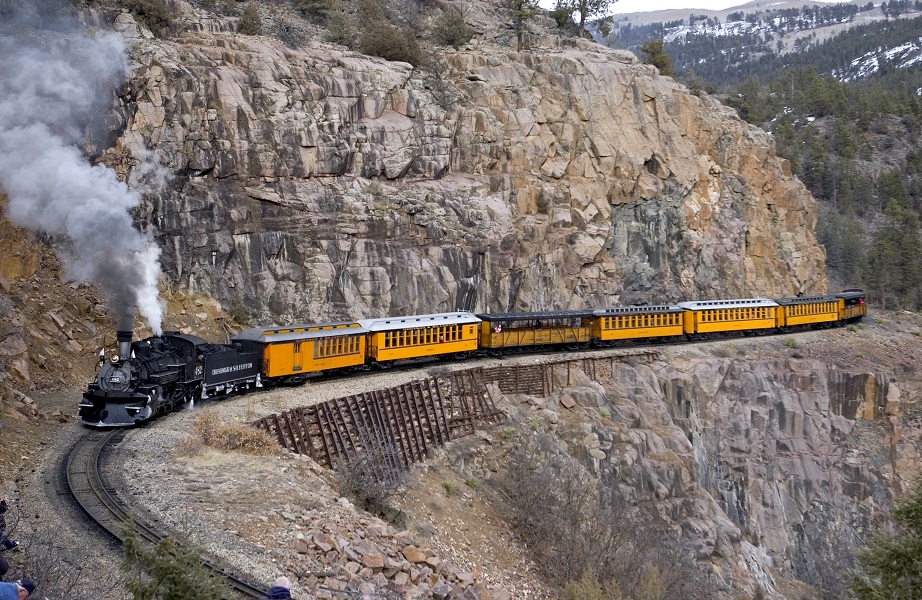 Tourist trap? Absolutely. But the train ride from Durango to Silverton is one of the most beautiful railways in the world, moving between passes and putting you in an old mining town that still has the feel of an authentic old western town, dirt roads, horse hitches, the whole experience.
Off-road adventures in Durango
Tons, and we mean tons of gravel and dirt to explore in an ATV or 4 wheeler. If you're renting a car, be careful, it's not exactly easy to get over some of the obstacles, so we recommend either pre-booking with a guided tour or renting a vehicle made for these types of adventures.
Skiing in Durango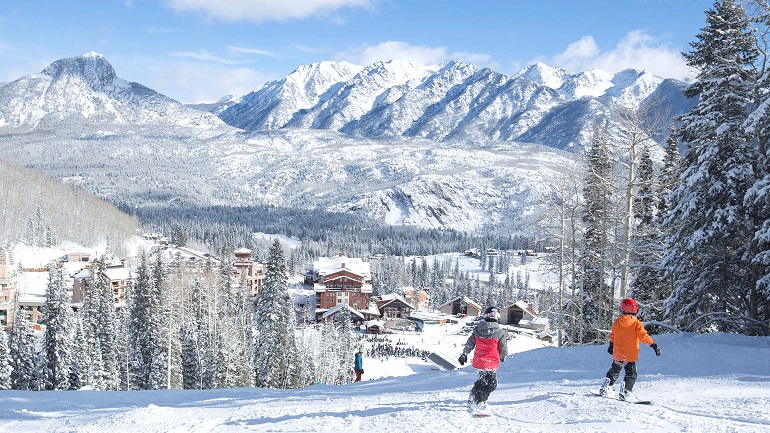 Purgatory is just a 30-45 minute drive from downtown Durango, and provides some of that fresh Colorado pow you've been reading so much about. It's got a little something for everyone, and the season definitely extends well past lower elevation resorts. Better hope those lungs are in shape, though!
River rafting in Durango
Hard to argue with a giant river going right through town with plenty of rapids as well as calm floats depending on your adventure level. Definitely lots of opportunity here for summer adventure on the water. It's one of our favorite things to do there, but we recommend booking ahead with one of the many services out of town, as it can be busy.
Mountain biking in Durango
Holy Moses, if you're looking for some great trails, there's nothing better than the Durango hills, hundreds of trails of all different skill levels with some of the most beautiful views along the way. Once again though, we recommend putting this activity at the end of your trip, it's going to be a lot harder to pedal with your sea level lungs if you're riding hard your first day in town.
Monthly art gallery walks

If you're more into the arts, don't worry, Durango has a vibrant community of artists and creators. Check out the calendar of events they have throughout the year that you can check out. For those looking to explore southwest culture, there are few towns in the area that have as much vibrancy.
Breweries in Durango Colorado
After a busy day of any activity, nothing beats a deliciously brewed beer. There are six breweries in Durango, and more popping up as the city grows. Plenty of delicious brews for everyone.
Are you from Durango? Have you been there yourself? Let us know in the comments below what your favorite adventure are in the comments below!
Click for Durango Travel Deals
—